https://pittsburgh.cbslocal.com/2011/12/10/pirates-gm-neal-huntington-talks-acquisitions-winter-meetings/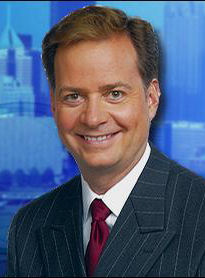 KDKA-TV sports anchor Bob Pompeani interviewed Pirates' GM Neal Huntington to wrap up the Winter Meetings, and the questions he asked were direct to say the least.  If you have 4 minutes, I'd strongly encourage you to follow the link above for the interview audio.  I don't know Bob and he doesn't know me, but I have to give him HUGE PROPS for actually asking the GM meaningful, accurate questions, as opposed to the Langosh-grade softballs he usually fields.
Honestly, I wasn't quite as infuriated by Huntington's responses as many Pirates' fans; a lot of it seemed like standard GM-speak to me.  But the following caught my ear, as they may yours as well:
1.  The Pirates are handling the Andrew McCutchen situation as poorly as humanly possible.
As we obviously know by now, the two parties are at a contract extension impasse.  McCutchen and his agent seem to want a deal similar to the 6-year, $51MM deal the Reds used to extend young, dynamic CF Jay Bruce, who coincidentally was taken the very next pick after McCutchen in the 2005 draft.  Based on career OPS/OPS+ alone, McCutchen is better than Bruce:
McCutchen  .822 OPS  123 OPS+
Bruce  .085 OPS  112 OPS+
Still, Bruce is an excellent young player, and gave the Reds a very friendly deal, which averages out to little more than $8MM per season, AND buys out 3 of the young slugger's free agent years, which is huge.
Yet Huntington BALKED at Pompeani's comparison between the two, saying they are totally different situations, due to Bruce being a "Super 2" player for the Reds.  Rather than acknowledging the $50MM price point Pompeani hinted towards, Huntington continued to mention $40MM….and even $30MM price points.
2.  The Pirates management and ownership are trying to low-ball McCutchen.  Badly.
Huntington reminded listeners that the Pirates control McCutchen's rights for 4 more years (I actually thought it was only 3, so that was good to hear).  Now logically, any contract extension coming from the Pirates probably intends to buy out at least the first 2 seasons of his free agency.
$30MM/6 = $5MM per year
$40MM/6 =  $6.67MM per year
Based on Huntington's own comments, we can at least infer the contract ballparks in which the Pirates are trying to play.  See why McCutchen hasn't accepted yet?  Unfortunately, these dollar amounts are insulting for a player of his elite caliber.  The lower of the two options is even less than what new infield scrub Clint Barmes (career 78 OPS+) is making.
3.  There is no love loss between McCutchen and ownership/management.
Listen to Huntington's tone and comments regarding McCutchen's extension.  In nearly all truly professional sports franchises, management is careful to always praise the athlete to the public, reaffirm their commitment to him, and assure the fans that they'll work their hardest to facilitate an extension.
Did you hear ANY of those things from Huntington?  If anything, the tone I perceived is that McCutchen will be "lucky" to sign an extension with the Pirates, and if he isn't "fortunate" enough to do so, they're already (4 years away) comfortable moving on without him.  This all despite the fact that Andrew McCutchen is the ONLY impact player on the entire MLB roster (sorry Pedro- you were terrible last year), and upper levels of the minor leagues combined.
Note to Huntington: You can't play the role of badass negotiator when you have no leverage to begin with.  The Miguel Sano bumble should've taught you and club president Frank Coonelly that.
4.  Neal Huntington is convinced the Pirates have improved this offseason.
Pompeani was very direct, telling the GM that most fans felt the team took a step back.  Huntington seemed nonplussed by the accusation, saying they've kept the "core" intact while adding important pieces.  Obviously, Pompeani is referring to losing SP Paul Maholm and C Ryan Doumit for nothing, and signing OBP-black-holes C Rod Barajas and INF Clint Barmes.  From personally talking to many fans who follow the team closely, the majority clearly favor Pompeani's POV over Huntington's.
5.  Bedard more durable than Maholm?  Really? 
One of the GM's more ridicluous claims was that newly-signed SP Erik Bedard should "project" to be more durable than the freshly-departed Maholm.  That couldn't be further from the truth.
Maholm average IP per full season:  183.2 (subtracting Maholm's 41.1 IP rookie debut)
Bedard average IP per full season:  158.2 (subtracting Bedard's 0.2 IP rookie debut)
6.  Barajas better defensively than Doumit?  Really?
As much as I loved Ryan Doumit and believed the Pirates SHOULD have picked up his option years, he was far from a defensive stalwart behind the plate.   And from this interesting defensive metric, you can see that despite being the worst defensive catcher in baseball over the past 5 years, Ryan Doumit was actually better (-9 vs. -10 run value) than the 35-year old Barajas in 2011.  It's unlikely Barajas will be a meaningful defensive upgrade given his age and history, and we know he'll be a severe downgrade at the plate.
7.  Injuries were the cause for the Pirates' collapse in 2011?  Really?
Towards the end of the interview, Huntington makes one of his more egregious claims: that the Pirates' historical plummet from 1st place during an 18-49 finish was due to INJURIES (not overall lack of talent).  A friend of mine examined that claim, and like many of the others during this interview, we found it was not substantiated:
– Doumit RETURNED in early August.
– Snyder went to the DL in June and never returned.
– Lee went to the DL on August 13th, a few games after our 10 game losing streak.
– Maholm went to the DL on August 20th, by that time we were already 6 games below .500 and firmly entrenched in 4th place.
The only significant injury I can recall that happened around the same time as the Pirates' slide was Jose Tabata's busted hand.  Was he really the reason we were in first place on July 25th?      
8.  The Pirates are apparently going to improve based on experience alone.
I always find Huntington's point of view on team improvement akin to a Little League coach, or high school coach with an underclassmen-laden team.  During the interview, he harps on experience alone vastly improving the team in 2012.  But consider the following:
A)  According to ESPN, the Pirates are exactly middle of the pack (15 out of 30) given their average team age.  They aren't as young as management likes to portray their rebuilding club, and they only got older this offseason.
B)  One of the easiest ways to side-step questions about adding significant talent is to vaguely tout internal improvement.
9.  Finally…a ridiculous Frank Coonelly quote for you (which I'll probably make into a future article).
https://www.pittsburghlive.com/x/pittsburghtrib/sports/pirates/s_771487.html
The Pirates nearly doubled their payroll to $57.7 million, which still stands as the biggest salary outlay in franchise history, and drew record crowds in 2001. Yet, they finished with a 62-100 record.
"That shows that spending doesn't always equate to wins," Pirates president Frank Coonelly said. "The Pirates are not the only example of that; you see it throughout professional sports. And when (winning) doesn't happen, revenues don't match the expenses, and you have to make adjustments."
…"Whether or not it works in Florida, time will tell," Coonelly said. "It didn't  work here."
Just for the education of our readers (and apparently Mr. Coonelly as well), the Pirates were only 19th out of 30 teams in payroll spending in 2001.
https://sportsillustrated.cnn.com/baseball/mlb/news/2001/04/09/team_payrolls/
To claim that the Pirates were spending an upper-tier level of money that season is an insult to the fans.  The Florida Marlins (compared to the Pirates within the article, due to their move to a new stadium) just spent $58MM to sign Mark Buehrle, $106MM on SS Jose Reyes, $27MM on CL Heath Bell, and were in the running for Albert Pujols.  The Pirates of 2001 signed Derek Bell and Terry Mulholland.  Fail.
Follow me on Twitter @jim_krug