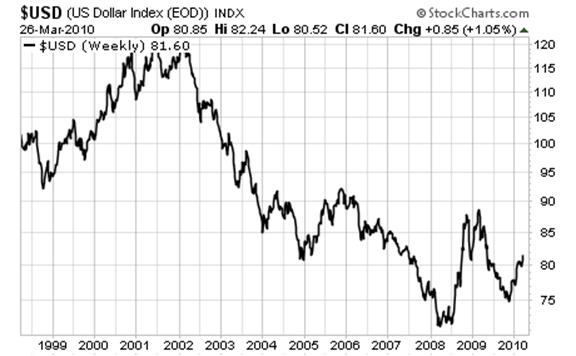 Here's a hilarious GM Neal Huntington quote pointed out to me by a friend, from an interview during the Winter Meetings:
"We could have invested everything in one big blue-chip stock, or we could have invested it in a portfolio," general manager Neal Huntington said. "We decided to take the portfolio approach. Again, we wanted to fill the holes that we had. We believed that was the best way for us to approach our offseason."
Calling his offseason free agent signings a "portfolio" is a bit of an insult to investors everywhere, unless you accurately preface it with "bear".   Let's review the "holdings" to date:
Blue Chip Stocks:  No new acquisitions
I don't think any Pirates' fans assumed the spendthrift team would actually pursue a marquee free agent this offseason, but it's incredibly disconcerting how Huntington is almost priming fans for the sooner-than-expected departure of CF Andrew McCutchen, the one blue-chip holding the Pirates have on their MLB roster.
Smaller Stocks, but Solid Performers:  SP Erik Bedard
I like Bedard a lot.  In terms of past performance, he may be Huntington's best free agent acquisition to date.  Despite his injury history, he still has a near 1K/IP statline, which is impressive, and much needed in a rotation primarily comprised of pitch-to-contact arms.  Unfortunately, Bedard's addition to the portfolio is somewhat negated by the Pirates "selling off" another steady performer in SP Paul Maholm.  The 2012 rotation would look one heckuva' lot better with Bedard AND Maholm, as opposed to Bedard alone.
Non-Performing Stocks on Steep Declines:  C Rod Barajas, SS Clint Barmes
In the same season Huntington inked his best free agent acquisition, the GM also made two of his very worst signings.  Barajas is old, as poor as C Ryan Doumit defensively, but unlike Doumit, can't compensate for defensive shortcomings at the plate.  A career statline shows an ATROCIOUS .284 OBP, which is nearly unheard of in Major League Baseball.
Handing Barmes $11,000,000 over 2 years is the worst INF signing by the Pirates since former GM Cam Bonifay handed SS Pat Meares a similar (but less costly) extension in 1999.  Like Barajas, Barmes has a similar aversion to reaching base (career .302 OBP).  Pirates' fans (and the starting pitching staff) are going to tire quickly of the team having 3 near-automatic outs in the lineup each time through.  A 7-8-9 of Barajas-Barmes-(Pitcher's Spot) would be lethal, and reduce the Pirates' serious chances of scoring runs from 9 innings to 6.  How many games can you win when you only have 67% of your opponent's opportunities?
Remember how frustrated you've been with SS Ronny Cedeno?  Now imagine extending him 2 more years, and paying him $5,500,000 each season.  That's what we now have in Barmes.
Volatile High-Risk/Reward Pick:  3B Casey McGehee   
In a career with few "wins" on the trade front, Huntington may have one here, sending solid but unspectacular RP Jose Veras to the Brewers for McGehee, who posted an amazing .859 OPS as a rookie in 2009, and a promising .801 OPS in 2010, before bombing to a .626 OPS last season.  And it's not that McGehee was injured, or the Brewers stopped giving him chances- he played in 155 games last season, finishing with a .223 BA and .280 OBP.
McGehee has the potential to be a much needed middle-of-the-order bat, of which the Pirates have none (but I'm still hopeful for Pedro Alvarez).  On the downside, the Pirates have failed with similar reclamation projects like OF Lastings Milledge, C Jeff Clement, and INF Brandon Wood, though neither of the three had success similar to McGehee in 2009 and 2010.
Mutual Funds:  C Jake Fox, 1B Nick Evans, and OF Nate McLouth
Even if a mutual fund doesn't hit on one huge money-maker, an investor can still take a profit if each of the fund's individual holdings make small gains.  Jake Fox made a career out of mashing minor league pitching (.882 OPS), but unlike a typical "AAAA" player, has shown Major League competency as well.  Fox posted a 97 OPS+ for the Cubs in 2009, and 106 OPS+ for the Orioles this past season.  Frankly, simply signing Fox and ignoring Barajas would've been a better use of the Pirates' limited resources.
Nick Evans posted a 99 OPS+ as a 25-year old for the New York Mets in 2011, with time at 1B, 3B, LF, and RF.  Ideally, he could share 1B with Matt Hague, preventing the Pirates from wasting more money bringing back Derrek Lee, who apparently would rather retire than play in Pittsburgh again.
Nate McLouth's starting days are over, but he could be a capable 4th OF/late-inning defensive replacement for years to come.  Plus, the Pirates' PR deparment has to be plain giddy over the renewed BOBBLEHEAD potential here.
Junk Bonds:  OF Brandon Boggs, 1B Stefan Welch, C Jose Morales, SS Yamaico Navarro (trade), SS Gustavo Nunez, SS Greg Picart, SP Jo-Jo Reyes, RP Doug Slaten, RP Logan Kensing, SP Jeremy Hefner
No offense to any of these players, but I'm not going to link their stats, because the chances of any of them contributing at the MLB level in 2012 are slim.  Former Padres' AAA SP Jeremy Hefner was probably the best bet of the bunch, due to the shallowness of the rotation alone, but the Pirates promptly lost Hefner on waivers to the Mets, so go figure.
Overall Thoughts
This "portfolio" GM Neal Huntington assembled during the 2011-2012 offseason will perform poorly compared to the investments of Major League clubs committed to payroll and winning for their fan base.  It will offer Pirates' fans little in the way of returns even on the small amount of capital the Pirates did invest.
Huntington has the potential of a solid return in Bedard, and a big profit (or washout) in McGehee.  He could earn some smaller gains with Fox, Evans, and McLouth.  But overall, there are no serious investments here.  While other clubs were buying big into the Googles and Apples of the world, the Pirates once again tried to strike it rich while playing penny stocks.
This portfolio would look considerably better had the Pirates not sold off their holdings in Ryan Doumit and Paul Maholm, then compounded that error by buying heavily into Clint Barmes and Rod Barajas, which is like purchasing Enron stock after the scancal errupted.
But this is the Pirates after all, where any investment is possible!  Thanks for reading.
Follow me on Twitter @jim_krug