(Follow me on Twitter @jim_krug
It's probably the closest an older, married man can come to experiencing the legendary "walk of shame" from collegiate undergrad days of long ago: sheepishly shuffling away from his computer monitor around 4:00PM on July 31st of every year, after his favorite Major League Baseball team has done nothing at the Trade Deadline to improve itself for a stretch run.
The infatuation begins innocently enough.  Around July 1st, he starts checking out MLB trade rumor pages, gobbling up any early "previews" from national authors simply throwing names at the wall to garner page views.  By mid-July, the man is following local beat writers nearly every day, scouring interviews for hints as to what phenomenal talents his team may have deftly lined up in their trade crosshairs.  The final week of July never finds such a fan far from the internet.  His productivity drops as he's constantly refreshing ESPN, Twitter, and Facebook, wanting to be the first to know when such amazing deals start dropping from the sky like manna from Heaven.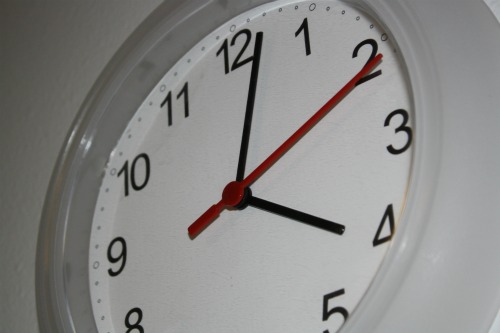 But as the hour hand crawls closer to the 4PM deadline on July 31st, panic sets in.  Bliss is replaced by a grappling realization that his team may do nothing at all.  3:55PM.  Constant refreshing of all open websites.  Unattended children crying in the background, being told to hold out unsupervised for just a few more minutes!  4:00PM.  Nothing happening.  Twitter is dead.  The arbitrary "Wait- there are still trades being processed!" plays its siren song across cyberspace.  The MLB Trade Deadline is over, the fan hit with the blunt hammer of reality, knowing that his past month of infatuation and anticipation were all for not.  The Trade Deadline won't call.  It cared nothing for how he felt, turning him away unrequited as it does fans every year- another notch on a bedpost filled with far more disappointment than joy.
Many fans of the Pittsburgh Pirates– surging through an otherworldly regular season to this point- probably walked away from their computers and smart phones in much the same way this past July 31st.  Despite the team being at the forefront of legitimate national trade attention as a buyer for the first time in decades, GM Neal Huntington stood pat at the Deadline, not even bringing in a single bullpen arm to supplement the loss of All-Star closer Jason Grilli.
So what *should* have happened?  I've learned that trying to argue with people about the Trade Deadline is about as productive as debating religion or politics: there are widely divergent views, coupled with enough room for interpretation that neither side is budging from their fortified positions.  What Pirates' fans DO know from this past July is as follows:
1.  A handful of potentially useful bullpen arms- Jesse Crain, Jose Veras, and Francisco (K-Rod) Rodriguez– were traded for relatively minor returns, any of which the Pirates could have matched.
2.  The only significant bat that traded hands was New York Yankees' OF Alfonso Soriano, whom the Chicago Cubs were so elated to purge from their organization that not only did they receive little in return, but they ate a large portion of Soriano's remaining contract.
3.  The market for starting pitchers was far pricier, with teams paying hefty sums in prospects for Matt Garza, Jake Peavy, and Bud Norris.  Outside of Garza, none of the traded SP presented significant upgrades to the Pirates' rotation.
4.  Very few rumored players on the block actually wound up in a different uniform by the end of July, due not only to the newly-invented 2nd Wild Card spot keeping a lot of teams in contention far longer, but also to what appeared to be unrealistic asking prices from the few true sellers.
So did GM Huntington botch the deadline for the Pirates and their fans, preventing the team from adding the 2-3 pieces needed to catapult itself into the ranks of legitimate NL contender?  Here's the best, objective look at both sides that I can muster:
1.  Huntington should have at least been in on the active bullpen trading action.  The market was affordable, and quality arms were traded early.  Not only has the Pirates' GM always placed a high priority on the bullpen, but the "Shark Tank" was desperately in need of at least one veteran arm in Grilli's absence.  Not only has the pen logged one of the highest innings-pitched totals in all of baseball to date, but it also has only one established veteran arm in Mark Melancon currently active.
2.  Despite his anemic OBP, Alfonso Soriano would've upgraded the Pirates' production black hole in RF.  However, some fans believe the only way Soriano would agree to a trade (being a "10/5" veteran, he has that privilege) was back to New York.  If so, the Pirates wouldn't have had a chance.
3.  Some of the most logical trading partners for a hitter were apparently rendered moot due to unrealistic asking prices.  For example, the Seattle Mariners (51-59, way out of it) retained ALL of free agents-to-be 1B/OF Mike Morse, Raul Ibanez, and Kendrys Morales, because GM Jack Zduriencik (possibly on the managerial hot seat as is) wanted an organization's top prospect for each of them- a completely unrealistic asking price for such commodities.
4.  Fans may never know for sure what level of Pirates' prospects Huntington was offering in trade.  The GM described a willingness to be "stupid, but not insane" in returns.  So were top prospects like SP Jameson Taillon or OF Gregory Polanco dangled, or does that traverse the "insane" barrier in Huntington's mind?  Fans may never know.
In closing, what we as Pirate fans are left with from this Trade Deadline is that for whatever reasons, Pittsburgh was unable to address any of their pressing needs to vault them into a serious discussion of NL Pennant contenders.  As August rolled in, the team was still a feel-good story with glaring production holes at 1B and RF, hindering an offense ranked in the bottom third of baseball.
Will the starting pitching and Shark Tank bullpen continue to stymy opponents?  Will the short-staffed offense continue to hit just enough to win?  Time will tell, but hopefully come early October, Pirates' fans are once again glued to their monitors and smart phones, but this time, they won't be disappointed.  Thanks for reading.