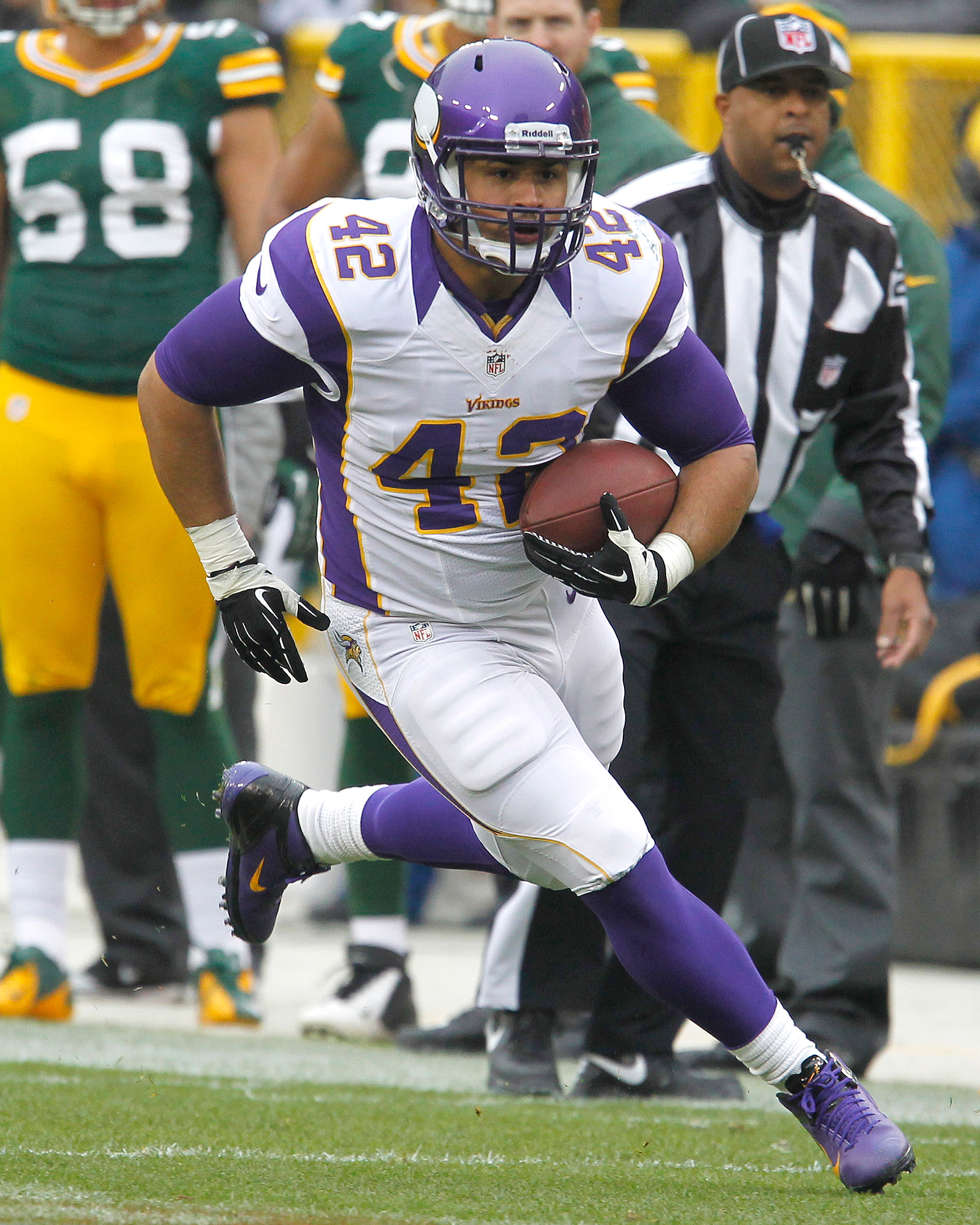 Minnesota Vikings fullback Jerome Felton will be suspended for the first three games of the regular season for violating the NFL's substance-abuse policy. Felton will be eligible to return before the Vikings take on the Pittsburgh Steelers in London on September 9th. According to ESPN.com, Felton's suspension is affiliated with his arrest in June 2012. He was arrested for drunken driving and the charge was later reduced to reckless driving. Further details are unknown at this moment.
Vikings general manager Rick Spielman addressed the media on the situation:
"We respect the league's decision and Jerome understands it. Jerome is focused on returning to the playing field in week four vs. Pittsburgh."
Felton was a pro bowler last season and had been shut down for the preseason due to an emergency appendectomy. Rhett Ellison will pick up blocking duties in his absence. Adrian Peterson may make Ellison look like a knockoff version of Jerome Felton so I am not worried, for now.
The preseason has brought more bad news than good coming into the last week before opening night. First, the team lost rookie defensive tackle Sharrif Floyd to injury for the entire preseason. Chris Cook hasn't been able to consistently stay on the field this whole preseason either.
Kevin Williams update:
When all was thought to be clear DT Kevin Williams was hit low in the third quarter of the Vikings preseason loss to San Francisco. The knee level hit came on an unnecessary block by 49ers backup guard Joe Looney.
Williams was examined Monday and an MRI revealed a hyper-extension injury to his right knee. His status is unknown for the opener and it's hard to believe he will be on the field this Thursday night against the Tennessee Titans.
With all of the negative things that have happened in Minnesota the past few weeks, are you worried?
I stand firm and believe the Vikings can do without Felton for a few games. The only thing about the recent news that makes me nervous is Williams' knee injury. He is up there in age and his health may take longer than expected to get back to normal. If Floyd was completely healthy I would see this as an opportunity for him to step up and replace the anchor that Kevin Williams has been for 11 seasons in Minnesota. Unfortunately, Floyd's preseason ended shortly and he may miss regular season time. This is just bad timing in my opinion. Christian Ballard or Fred Evans will get a majority of the playing time in Thursday's preseason finale.