In the past decade, the Phoenix Suns have been known as one of the more exciting teams in the league to watch.  They featured two exciting stars in Steve Nash and Amar'e Stoudemire, both of whom loved to run up and down the court.  Those days are now over.  As soon as Steve Nash left for the L.A. Lakers, Phoenix had no choice but to start from scratch.  They're doing a great job collecting future draft picks while trying to build a team for the future.  Let's look at Phoenix's 2013-14 season preview:
Guards (C+): Goran Dragic, Eric Bledsoe, Ish Smith, Archie Goodwin, Dionte Christmas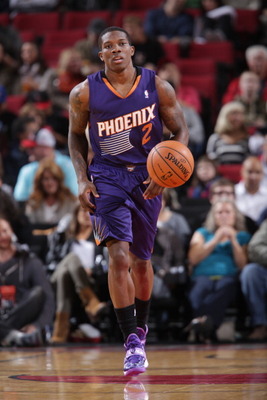 In the last decade, Phoenix has been known as a strictly offensive team who kept the tempo of the game extremely high.  Now with a very small backcourt in Goran Dragic and Eric Bledsoe, offensive production will presumably remain a big focus in the future.  Although the 6-1 Bledsoe is a tenacious defender, he may be asked to guard shooting guards four or five inches taller than him and that won't be an easy task.  I do think the Dragic-Bledsoe combination works out on offense.  Both are high-energy, talented guards as well as very good teammates.  As for Phoenix's backup guards, it no longer has much since it traded Shannon Brown.
Forwards (C): Gerald Green, Markieff Morris, P.J. Tucker, Marcus Morris, Channing Frye
I guess you could say the Suns have solid depth at the forward positions, but they don't necessarily have any starting-caliber forwards.  Channing Frye was once somewhat suitable as a starter with Steve Nash as the point guard.  Frye is hoping to get back on the court healthy after sitting out the last two seasons with heart problems.  Tucker is one of the less known players in the league.  However, he is in this league because he is a very good lockdown defender.  He's used at the end of games to try and shut down the opponent's best player.  It's a nice story to see the Morris twins reunited but we'll have to see how much they can get accomplished as both have work to do on their games.  Finally, Gerald Green is pretty good as a role player but has yet to make the best of his abilities as a player.
Centers (D): Alex Len, Miles Plumlee, Vyacheslav Kravtsov, Emeka Okafor (IR)
Alex Len could have been considered a big question mark as the fifth overall pick in the 2013 draft.  The Suns chose Len in hopes of developing him to become their future quality center.  The potential is there but Len has to stay in top-notch shape if he wants to be an effective player in this league.  Len has rare footwork and mobility for a 7-0, 265 lb. center and that's part of the reason Phoenix likes him.  He gives the team a center that is willing to run up and down the floor, and not just camp out near the hoop.  Teams also need to beware of Len's competent shot-blocking ability.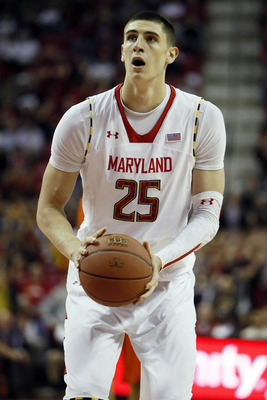 Defense (C): The Suns aren't really all that impressive as a defensive unit.  But then again, defense never was their strong suit.  However, there are a couple bright spots on this defense.  P.J. Tucker, as I mentioned earlier, is a relentless defender.  I think he would be much more useful on a playoff team who could use an extra hard-working forward.  Alex Len was quick and mobile enough to give players a hard time getting off a shot in college.  But, obviously, the NBA is a whole new level with class A athletes.  That's why it's going to be extremely important for the big-bodied Len to stay in top shape.
Shooting (B-): Finally, Pheonix is in the "B" range in one area.  If anything is going to win the team a few games here and there, it could be it's respectable shooting.  Goran Dragic has a pretty smooth jumper.  Bledsoe won't hesitate to shoot if you give him space.  Both Morris's prefer facing up and shooting mid-range to three-point shots.  Alex Len also has nice range for a seven footer.
Experience (C-): Pheonix's organization is well-aware it isn't the most experienced team.  The Suns are quietly rebuilding while many other teams in the West are out competing for a championship.  Phoenix has a valuable four first-round picks in the highly anticipated 2014 draft.
Standing – 15th West: Well, look at it this way: Phoenix is very likely going to get a future all-star and possibly even a superstar with its first pick of the 2014 draft.