You might look at the New York Rangers today, 38 games into the season, and think 2013/14 is but another lost year. The team sits in 4th place – and out of the playoffs – in a horribly weak Metropolitan Division, they just lost six of nine at home, and their best players are either hurt or missing. With a .500 record, the glass feels half-empty.
But add all that up again, and the glass feels half-full. The team sits in 4th place – and just on verge of the playoffs – in a traversable Metropolitan Division, they just won their last two games at home to gain some momentum, and their best players are bound to turn things around soon.  With a .500 record, the Blueshirts are primed for a big second half.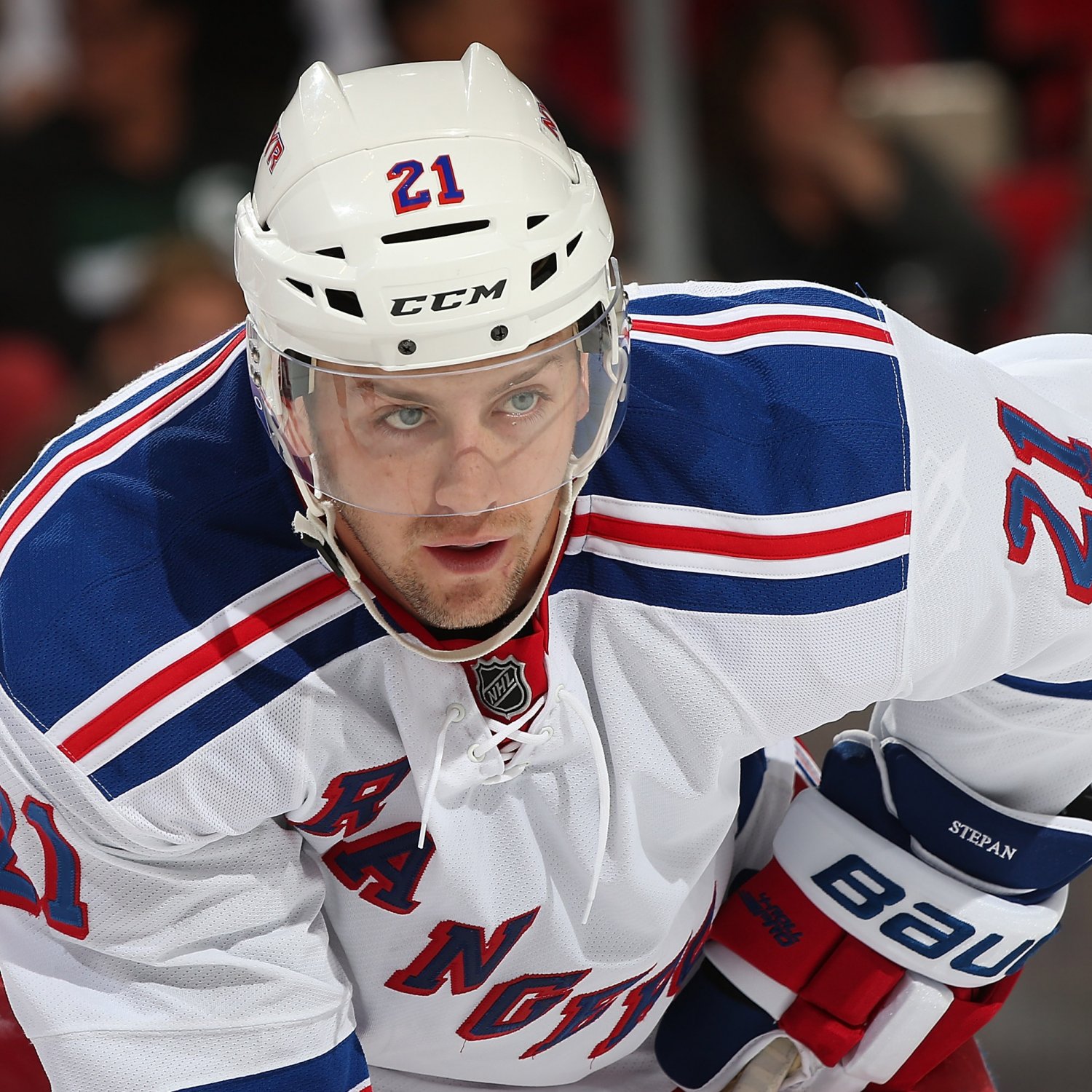 It starts tonight in the nation's capital, where the Rangers will take on the Capitals and look to carve out their first three-game winning streak of the season. If they win, they'll pull within 2 points of Washington for second place in the division. It's too early still to start looking up at the Penguins, who are 13 points and eight wins clear of the field, but a high divisional finish is clearly there for the Rangers' taking.
As it stands today, the Capitals are on pace for a 93-point season. The Flyers, who sit in third and own the last playoff spot in the East, are on pace for 84 points. (Credit coach Craig Berube for turning things around in Philadelphia.) The magic number for playoff-bound teams this side of the Mississippi may well be 85 points. Or less. The Rangers may be lucky today, but they can prove themselves opportunistic tomorrow.
They'll need Henrik Lundqvist, who's been average all season, to turn things around. They'll need Rick Nash, who's gone missing of late, to reappear with a bang. (And then, ya know, maybe stick around.) They'll need Derek Stepan, who's scored just 23 points in 38 games, to start playing like a true first-line center. And they'll need Marc Staal and Ryan Callahan, currently injured but travelling with the team on the upcoming five-game road trip (a good sign), to carry more weight when they return.
A lot to ask, yes, but reasonable to expect. Lundqvist is simply too good, and too young still, to continue on the way he is now. Nash, though prone to streakiness, is too dynamic to be contained much longer. Stepan, who led this team in scoring a year ago, is bound to break out when Nash does. And Staal and Callahan, both of whom are expected to return in the next two weeks, are as consistent as the seasons.
The Rangers, then, are in a relatively good place. They know the production they're missing has to come. In the past, this has been a team that has needed its bottom players to step up, an uncertain proposition at best. But this year, and especially of late, the supporting cast has taken the lead.
Mats Zuccarello is second on the team in points. Chris Kreider is fourth. Derick Brassard is sixth. All three of them rank ahead of both Nash and Callahan in scoring, albeit with more playing time. Carl Hagelin and Benoit Pouliot, meanwhile, have shaken off dreadful Novembers and are now playing up to their abilities.  The secondary scoring is there for the Rangers, which means their only question mark now isn't much of a question at all.
For in regards to players like Lundqvist, Nash and Stepan, it's not a matter of if they'll produce but when. And suddenly, the Rangers' current standing is quite promising. They're .500, right on the edge of the playoffs and very much alive, despite struggles, disappearances and injuries at the top. In the past, such unexpected adversity would have blown the season up by December, but this year the team has weathered the storm.
They owe that to players like Zuccarello, Kreider, a resurgent Brad Richards and Cam "GoalBuster" Talbot. But now, as the second act begins, it's time for the stars to take the stage. When they do, the Rangers will finally be on their way.
Read more Rangers rumors, news and opinion on our New York Rangers page