Louis van Gaal has always been known as a confident character, someone who is not afraid to make changes, despite the potential repercussions.  Before the penalty shootout against Costa Rica, van Gaal made a change that will live long in the memories of the crowd, when he substituted his starting goalkeeper, Jasper Cillessen, for Newcastle goalkeeper, Tim Krul.  Many people scoffed and tried to figure out what was going through his head, and in the end, his change was proven correct when Krul saved two of the five Costa Rican penalties to ensure that the Netherlands advanced to the semi-finals of the World Cup.  His decision will be remembered because of the sheer confidence it required, and I believe that van Gaal's uncompromising character and tactical astuteness will make the 2014/15 Barclay's Premier League even more exciting.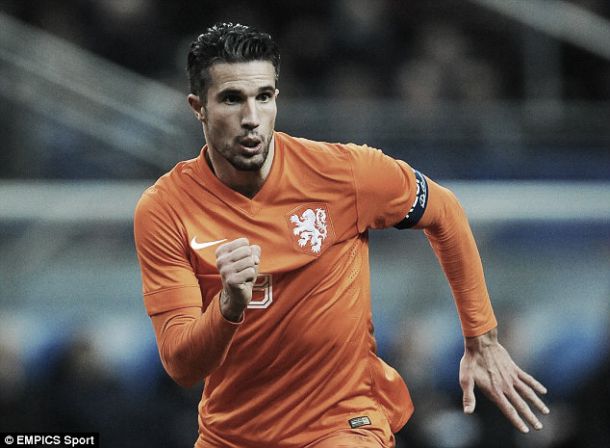 As a Manchester United fan, the memory of the 2005 FA Cup defeat to Arsenal is still strong.  United battered Arsenal but could not find a breakthrough and were defeated on penalties.  Sir Alex Ferguson saved a substitution because Tim Howard was the better penalty stopper, but instead he allowed Roy Carroll to face the Arsenal penalties.  It wasn't Carroll's fault that United lost, but seeing van Gaal make the substitution reminded me of that moment when Ferguson was not willing to.  Van Gaal has gotten the big decisions right at this World Cup, which makes the prospect of him clashing with the Premier League's best managers even more enticing.
Van Gaal has been great at reacting to the tactical conundrums that his team has faced during this World Cup.  Against Mexico he had to make a big decision and substitute Robin van Persie, against Spain he hassled the Spanish players so that they could not establish any fluidity, and now against Costa Rica he made a big decision to bring on Krul for the penalty shootout.  Last season there was a definite lack of tactical ability at United.  If they were losing then there never seemed to be a backup plan, which was frustrating when United's performances were compared to any other team.  When Liverpool were losing, Brendan Rodgers would switch fluidly between formations, playing to his team's strengths.  The United-Liverpool derby is going to be extremely exciting this year because it will be two tactical juggernauts competing.   Another aspect about van Gaal that makes this season exciting is his attitude with the media.
Timid, pessimistic, and unimaginative, three words that describe David Moyes' when he faced the media as Manchester United manager.  The complete opposite can be used to describe van Gaal, which means there should be some media-fireworks throughout the season.  Van Gaal is very blunt when he faces the media.  When asked if Krul would be starting against Argentina, his response was very straightforward, saying absolutely not because Cillessen is first choice and there should be no question over who is starting.  Considering Krul had just become a hero, it is typical of van Gaal not to allow things to be carried away.  Van Gaal's post-match interviews will be particularly interesting if the standard of refereeing is as poor as it was last season.  Managers who are typically unconfrontational with the media got quite vocal about refereeing decisions, so it will be very fascinating to see van Gaal's reaction if he is on the receiving end of poor calls.
At club level, van Gaal has shown himself to be a very interesting manager, and at this World Cup he has demonstrated his managerial  ability is still at the highest level.  He has also shown that he is not afraid of making tough decisions.  Manchester United will be a lot more exciting this season, both on and off the pitch,  particularly with van Gaal at the helm.