Read the previous installments in this 6-part series for 2011, 2010, 2009, and 2008.
Before disussing the 2012 draft, it's essential to recap the forces at work that led to the 2012 draft being the first under the new draft cap sanctions imposed by Major League Baseball.
1.  Prior to the Pirates hiring Frank Coonelly as President, he served in Commissioner Bud Selig's front office.  During this time, Coonelly led the charge to "recommend" a draft slotting system, whereby clubs did not exceed signing bonus dollar amounts for each pick in the draft.  The highest picks in the draft- particularly picks in the first half of the 1st round- were assigned the highest slot recommendations, with the amounts declining from there.
2.  The Pirates hired Coonelly, who quickly about-faced, and fell in line with the franchise's own policy under GM Neal Huntington and owner Bob Nutting, which was to offer higher-than-recommended slot signing bonuses to draft picks, in particular to lure high-profile prep arms away from commitments to major college programs.
3.  On the whole, teams ignored MLB's recommended slotting system, especially small market clubs- which is this author's assumption as to why draft slotting originally became an issue.  Like any business, Major League Baseball is driven by its most powerful, influential members.  For years, small market teams- who didn't stand a chance competing with the New York Yankees and Philadelphia Phillies of the sport for marquee free agents- realized that they could acquire *potential* marquee talent by offering substantially higher signing bonuses during both the June draft, and also the international signings period.
4.  While it might take hundreds of millions of dollars to be the top bidder for an established free agent, small market teams could reign supreme during the draft, often times by only spending a few hundred thousand to a few million tops extra.  For example, the top bidders for primo international signing Miguel Sano were the Pirates and Minnesota Twins (neither ever mentioned in pursuit of major MLB free agents)- and he ended up signing for a little over $3,000,000, which is less than half of what the Pirates will be paying SP Francisco Liriano to post ERAs and BB/9 above 5.00 this season.
5.  Large-market clubs were furious about this, because they were often forced to spend the majority of their wad on the Major League payroll, and could not afford to be shelling out millions of dollars for 16-21 year olds that were still years away from contributing, and had much higher failure rates than the marquee free agents and MLB contract extensions on which big clubs spent the majority of their resources.
6.  The major franchises in Major League Baseball continued to lean on the commissioner's office hard enough that in 2012, the draft slotting system became reality.  Teams had specific, limited ceilings of dollars to spend on each pick, and if they exceeded that amount, faced stiff penalties for doing so- including losses of future draft picks.
7.  Unforunately, the Pirates became the first true casualty of this stringent system, when they drafted…
1st round (8th overall):  SP Mark Appel
8th is the lowest that the Pirates have picked during GM Huntington's tenure, which shows how poorly the MLB club has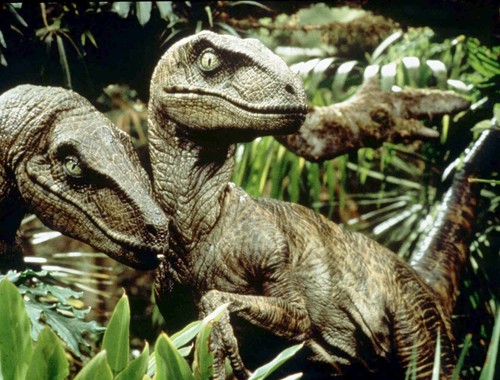 performed during that time.  Still, the franchise lucked into the potential #1 overall pick when Appel- a 6'4″ righthander from Stanford- fell to them, largely over signability concerns.  Appel was represented by uber-agent Scott Boras, whom not only have the Pirates tangled with in the past, but also has a habit of testing MLB's policies like a Jurassic Park velociraptor checking for weaknesses in the electric fence.  Worse still, Boras has no qualms about sacrificing a client to prove a point.
(Keep in mind, Boras announced that the Pirates' agreement with client Pedro Alvarez came after the 2008 signing deadline.  Had MLB not granted the Pirates a get-out-of-jail-free card there, Alvarez would've been stuck playing independent ball for a year, until he could be re-drafted the following year.)
Appel compiled an impressive 10-2, 2.56 ERA, 9.5 K/9 during his junior year at Stanford.  Unlike 2011 1st round choice Gerrit Cole, Appel improved each season in the NCAAs, though possessing less of a power arsenal than Cole.  Some analysts believed Appel was not worthy of the #1 overall selection, yet this could have been largely due to the overhype surrounding the draft itself, rather than any shortcomings in Appel's repertoire.  Still, to luck into Appel the whole way down at #8 was a huge blessing for the Pirates.
Or was it?
The Pirates quickly learned that Boras and Appel were not remotely interested in signing for the club's $2,900,000 slotted amount at 8th, which represented a huge drop from the $7,200,000 provided to the Houston Astros for the first overall selection.  In fact, some rumors surfaced that Boras expected the Pirates to lump their draft allotment for the first TEN picks combined to have a serious shot at signing the Stanford righty!
Place yourself in GM Huntington's shoes.  Are you willing to miss out on 9 other players to sign 1?  It's a more difficult question to answer than it originally appears.  Keep in mind that the talent dropoff from the first round to the remaining rounds is substantial.  Further, the Pirates landed a player that, were the signing restrictions not in place, would've easily gone #1 or #2 overall.  So do you sacrifice 9 players that have a lower shot at reaching the Major Leagues for 1 that not only should reach quickly, but could also blossom into a marquee top-of-rotation starter?
In the end, the threat of losing future draft picks (including their 2013 1st rounder) for greatly exceeding Appel's $2,900,000 slotted amount was too great, and the Pittsburgh Pirates became the first team casualty of the MLB slotting regime.
So could the club overcome the loss of the best player on the board with savvy picks in rounds 2-10?  Stay tuned for part 2, and thanks for reading.